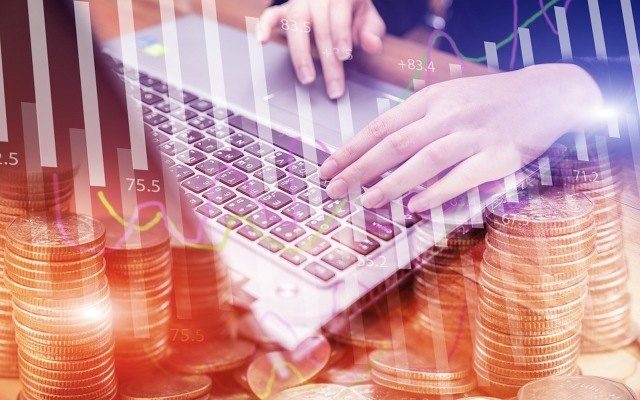 JPMorgan Chase & Co. and Wells Fargo & Co., the nation's two largest banks, recently reported their quarterly numbers. According to the released details, their growth has been tremendous.
Chase, which operates one of the nation's largest merchant-processing centers, reported that its merchant volume grew 12% in the quarter ended June 30 to $330.8 billion. The first half of the year, volume was at $647.1 billion; this was up 14% from $568.7 billion in the first six months of 2017.
In addition, the bank's Card, Merchant Services & Auto unit, booked $5.02 billion in revenue for the latest quarter. Compared to the same quarter last year, this is a 6% increase from $4.75 billion. Chase also reported a 12% increase in active customers using its mobile-banking app.
Wells Fargo & Co. also reported robust payments growth for the last quarter. According to the information released, point-of-sale transactions on its debit cards totaled 2.22 billion. Volume on the cards also increased to $87.5 billion, up 7% from the first quarter and 9% year-over-year. When it comes to digital business, Wells also reported positive details. Active online and mobile users have reached 28.9 million; this includes 22 million mobile users.
Small Business Payments Growth
Giants like Chase and Wells are not the only ones seeing growth. Small businesses are also enjoying payments growth, thanks to continuous advancements in technology. Small, local businesses can offer the same solutions as big companies when it comes to offering multiple payment processing options. Allowing businesses to create a seamless customer experience, win repeat customers and drive sales.
In fact, the very best merchant services for small business offer much more than multiple payment gateway options. Other features include instant deposits, fraud preventions, chargeback protection and reports and analytics. Many merchant providers also provide electronic check processing and high-risk merchant accounts.
Even so, not all merchant providers are created equal. To ensure your business secures the best merchant services, make sure you consider their experience with your industry, all rates and fees and the other features they have to offer. You want to make sure the provider specializes in working with your business type and industry. This will ensure your business has the services and tools necessary to offer your customers a fast and secure payment processing experience.
Author Bio: Electronic payments expert Blair Thomas co-founded eMerchantBroker, serving both traditional and high-risk merchants. His passions include producing music, and traveling.